Kol Kehillat Kernow
Issue 58, April 2021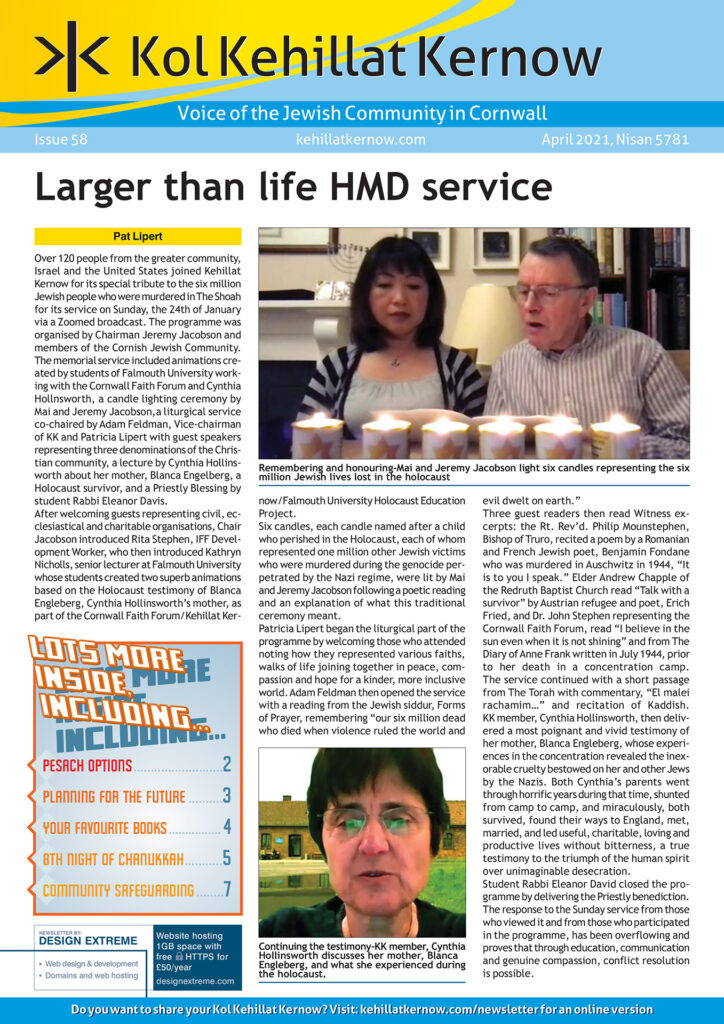 Email Newsletter
We will send out an email with a summary of the print newsletter: Kol Kehillat Kernow along with the events diary to email subscribers. We will only send emails once every few months.
We have an archive of back issues of our newsletter dating back to 2004 available to registered users of the website.
If you would like to see what we send by email, please check our email newsletter archive, available to all users.