Photo by: David Jacobs, 2012.
During the eighteenth and nineteenth centuries, small, but viable Jewish communities existed in Cornwall, principally in Falmouth, Truro and Penzance.  From the mid-nineteenth century, however, these communities began to dwindle.  By 1880, as the Jewish population of Falmouth continued to fall, the synagogue that they had established in 1808 on Smithick Hill overlooking the harbour was closed, although the building still stands.
Falmouth's historic Jewish Cemetery was established here in the early- to mid- eighteenth century, around the same time as the adjoining Congregationalist Cemetery, on land granted to both religious communities by Sir Frances Basset, Lord de Dunstanville.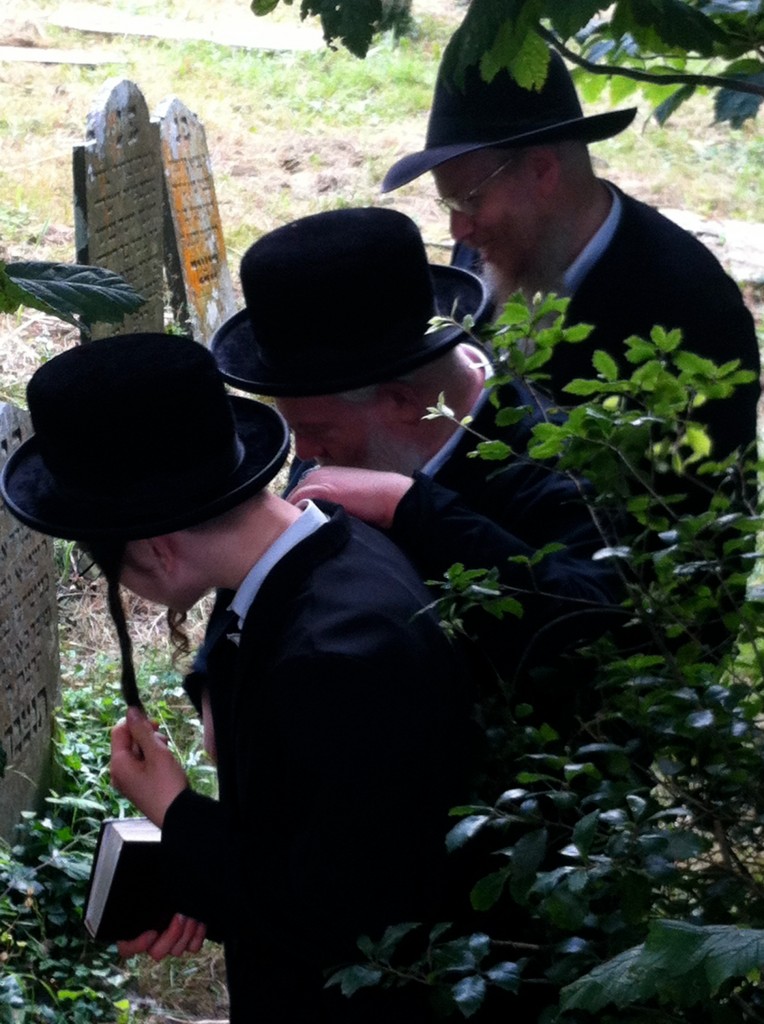 Visitors to the Cemetery. Photo: By Anthony Fagin 2013.
In the entire UK there are only about twenty-five surviving Jewish burial grounds that pre-date the early nineteenth century, of which seven are to be found in the southwest.
The first Jews to settle in Falmouth arrived in the 1740s, encouraged to settle by one Alexander Moses (1715-1791), known as Zender Falmouth.  He is buried here.  The oldest surviving Jewish headstone in this cemetery, and possibly in all of Cornwall, was discovered recently.  Uniquely it is made of granite and although the inscription is no longer decipherable, it is thought to belong to Esther Elias who died in the late 1780s.  There are almost certainly earlier burials here dating back to the1750s perhaps, but in unmarked graves.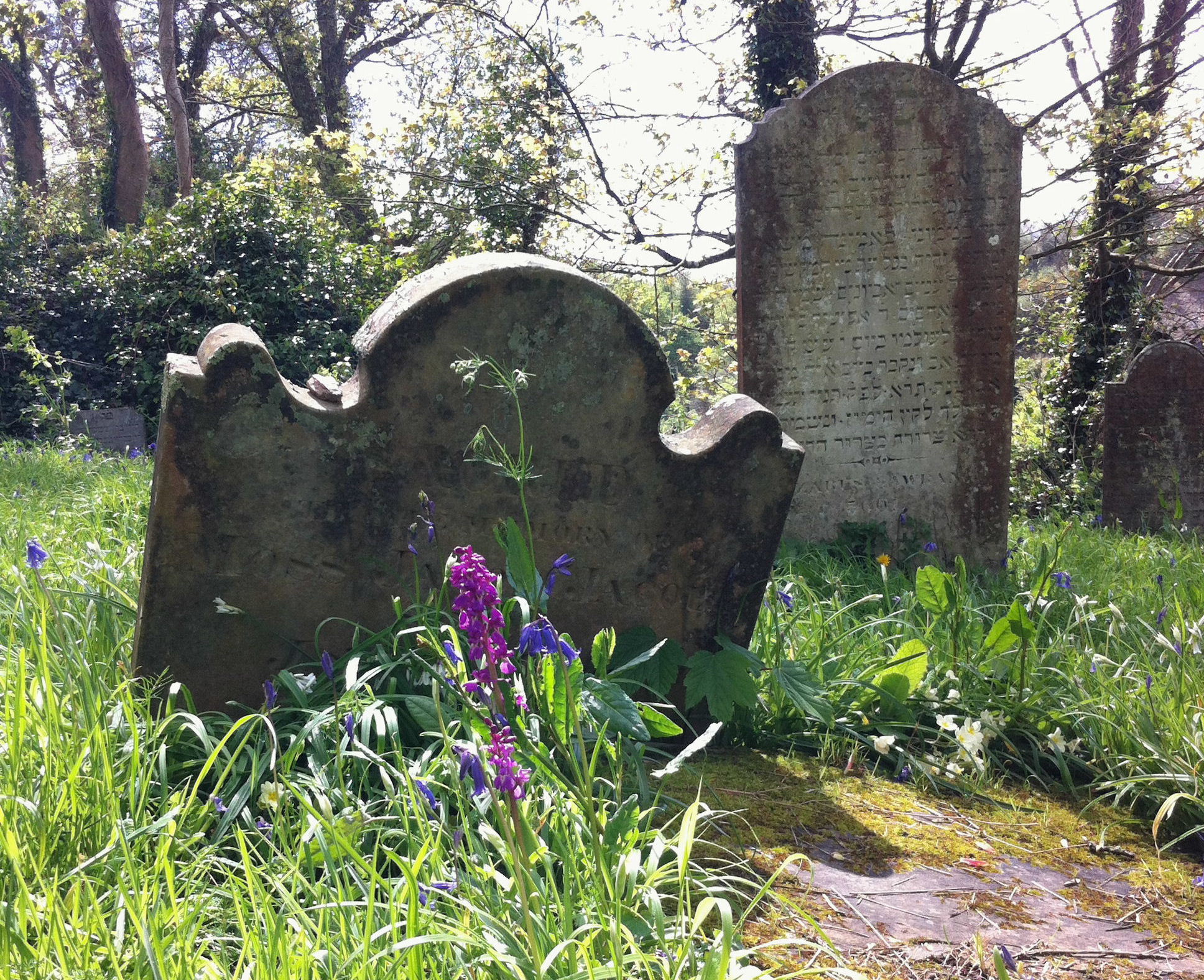 Headstone inscriptions dating from before 1838 are exclusively in Hebrew with dates written according to the Jewish tradition.  Later headstones also incorporate English with secularised dates.
[Extracted from THE JEWS OF CORNWALL: A History: Tradition and Settlement to 1913 by Keith Pearce, published by HALSGROVE, 2014.  ISBN 978 0 85704 222 4]