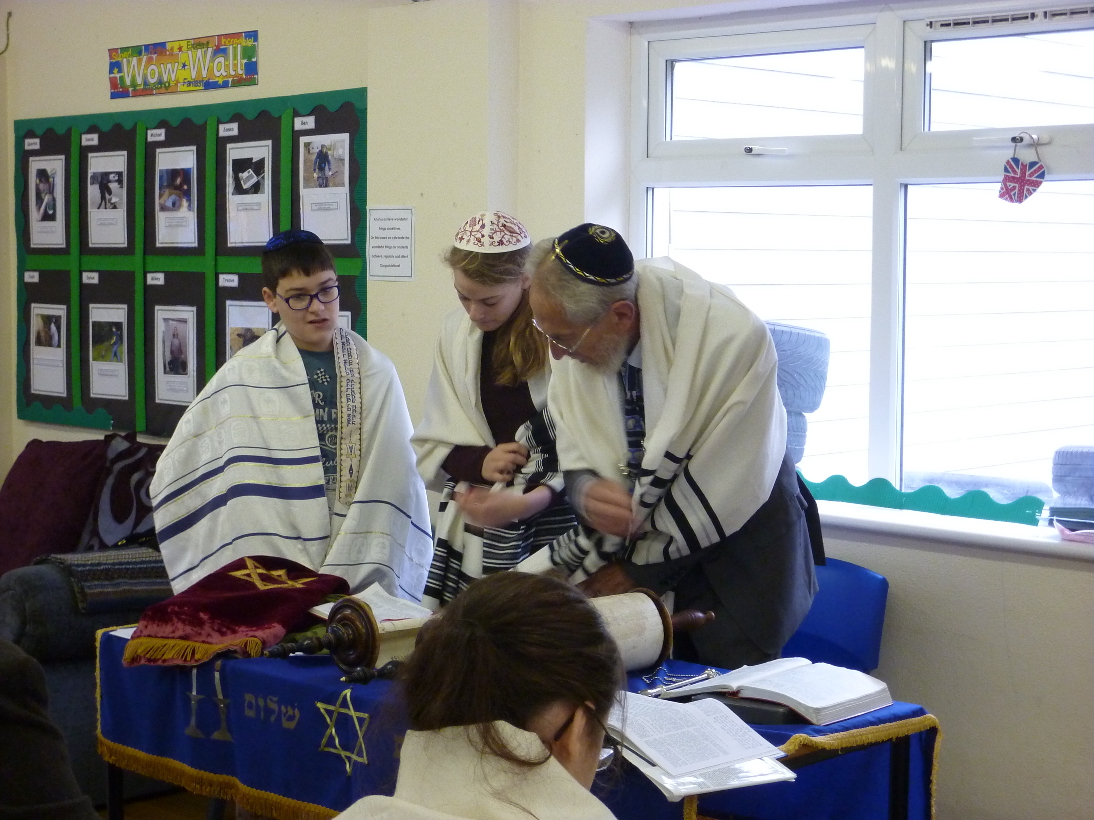 Barral B'nei Mitzvot
Rachel and David Barral enjoyed a double B'nei Mitzvot on Saturday, 29 October, Shabbat Bereshit, the 27th of Tishrei at services. Family members and members of Kehllat Kernow made up the congregation to celebrate this first ever double rite of passage. The Torah portion was read not only by Rachel and David, but also their father, Graham and his brother as well as Katherine Barral. The service was led by Chairman Harvey Kurzfield who had tutored both Barrals for their portions. A fine Kiddush followed the service hosted by the Barral family.
Mazel Tov David and Rachel!